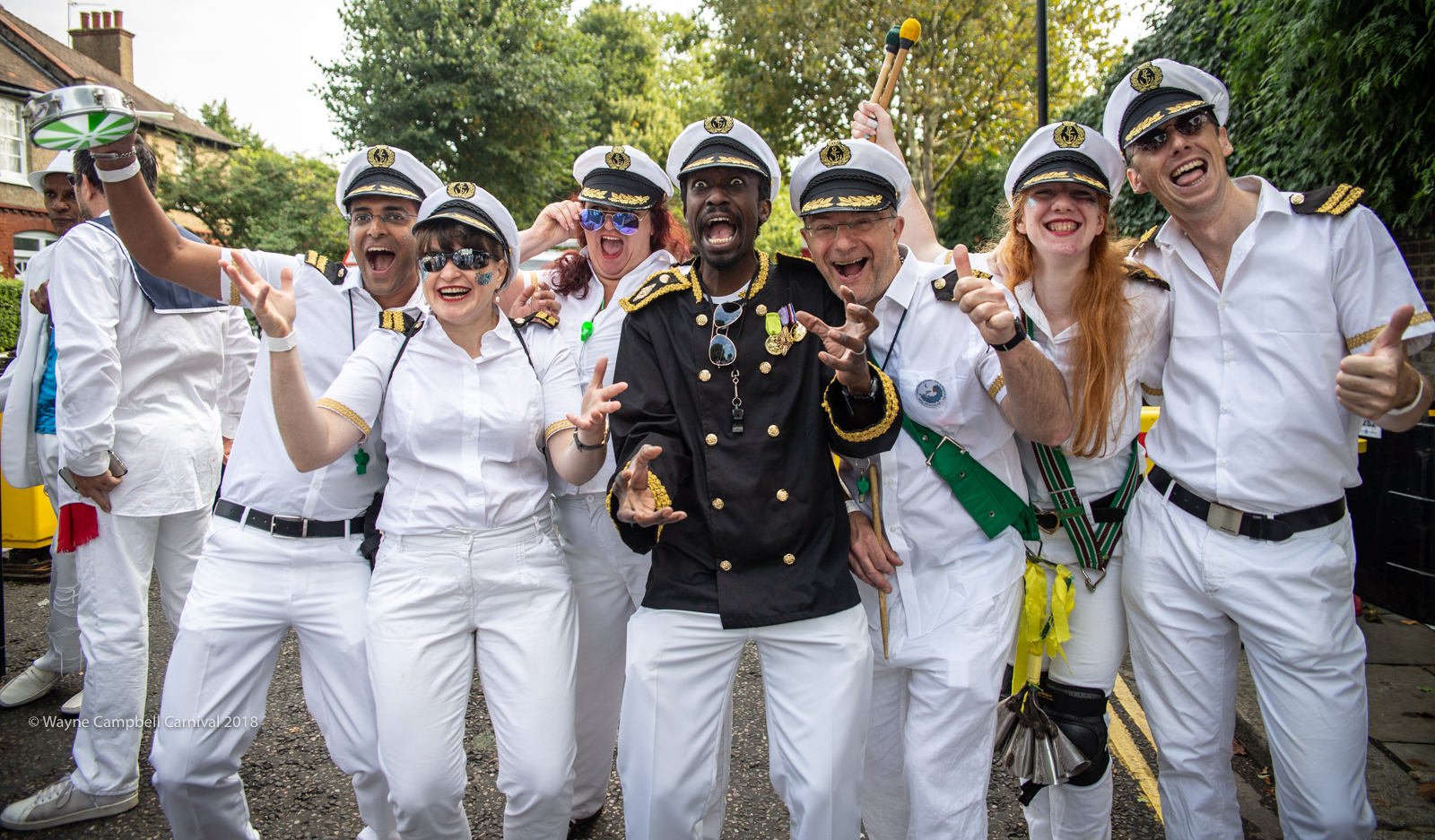 The Bateria Performance Group
---
Our Bateria participate in live shows and carnivals across the UK and Europe. We work hard to learn more about various rhythms on a multitude of instruments and their relationship to each other and how they fit into 'samba swing'. We also learn mini choreographic dances and shouts whilst playing to better enhance our overall show and build friendships to grow our bateria (drumming battery) family.  There is a special atmosphere to our gigs as we are surrounded by 'the samba' with a singer(s) and music provided by a smaller guitar (cavaco) as well a troupe of flamboyant dancers and costumes to add to our thunderous beat. We do a variety of shows that range from night clubs and corporate events to birthdays, weddings and carnival parades. We're a fun bunch to be with.
Join The Group
– Members of Bateria team will approach people at Waterloo Action Centre Sunday workshops about joining the LSS Bateria.
– if you are interested in joining the LSS Bateria, you can email Bateria Directors on lssbateria@gmail.com for more information
The performance group meet every second week for rehearsals. You are expected to study in your own time our set lists, breaks and rhythms. To be invited to the group you need to be a LSS member.
A journey to a happier world with samba. Subscribe now.