Little Sambistas is back in a new virtual format!
Book your Little Sambistas Classes .
5th July 2020 14:00-14:30pm , Ages 2-7
Tickets available via Hoop
The Performance Bateria are the group of drummers who are chosen (by invite only) to perform at most of live audience events our organisation encounters as the London School of Samba (LSS).
This group is an invite only group. At the LSS we generally look towards recruiting from developing guests and members attending our open workshops on Sundays at Waterloo Action Centre (WAC) or people we've encountered elsewhere in the world playing samba and have relocated to London. But if you are new to the LSS but have some previous samba experience you'd like to join the gigging bateria, simply come and meet us at WAC on a Sunday and either let a bateria director or the mestre de bateria know you're interested and we'll have a look at your skills there and your community spirit and let you know when we reach a decision.
Either before or after you see us at WAC, email us you intention at lssbateria@gmail.com
In the performance bateria known as the 'gigging bateria' you will be expected to learn more about swing, groove,bossas (breaks) and their relation to various LSS acoustic sets, to learn sambas from the school of past and present as well as some chosen samba from schools from Brazil (in Portuguese) and choreography to aid the performance (something we pride ourselves on). In addition to this we encourage you to increase you general samba knowledge, keep up to date with current samba news and learn about samba's history (although that will be taught school wide) and learn portuguese (even if it's only a little bit).
If you're not initially selected it generally because we feel you have to work on technique, memory or something else there are still opportunities to perform with the samba school in front of a live audience. We hold 3 or 4 performances a year where we invite any member of the samba school to join us for these public performances at events such as the 'London Marathon' or the 'Vitality 10k' and is a great way to bring everyone in the school and other samba friends together. The aim is for each individual to be able to handle the pace of gigging bateria rehearsals and not feel overwhelmed or muddy the collective sound of the bateria. 
From no samba experience to fully fledged gigging bateria percussionist may take time, it may not, so a 'no' from entry to the group from us is not personal or a complete rejection, it's simply stating that for some reason at this time either from us, yourself or circumstances like covid numbers, that it's just not possible at this moment in time.
But don't give up, keep trying. You'll still get to play at school wide gigs and we'll eagerly await the time when the circumstances are right to welcome you in our gigging crew.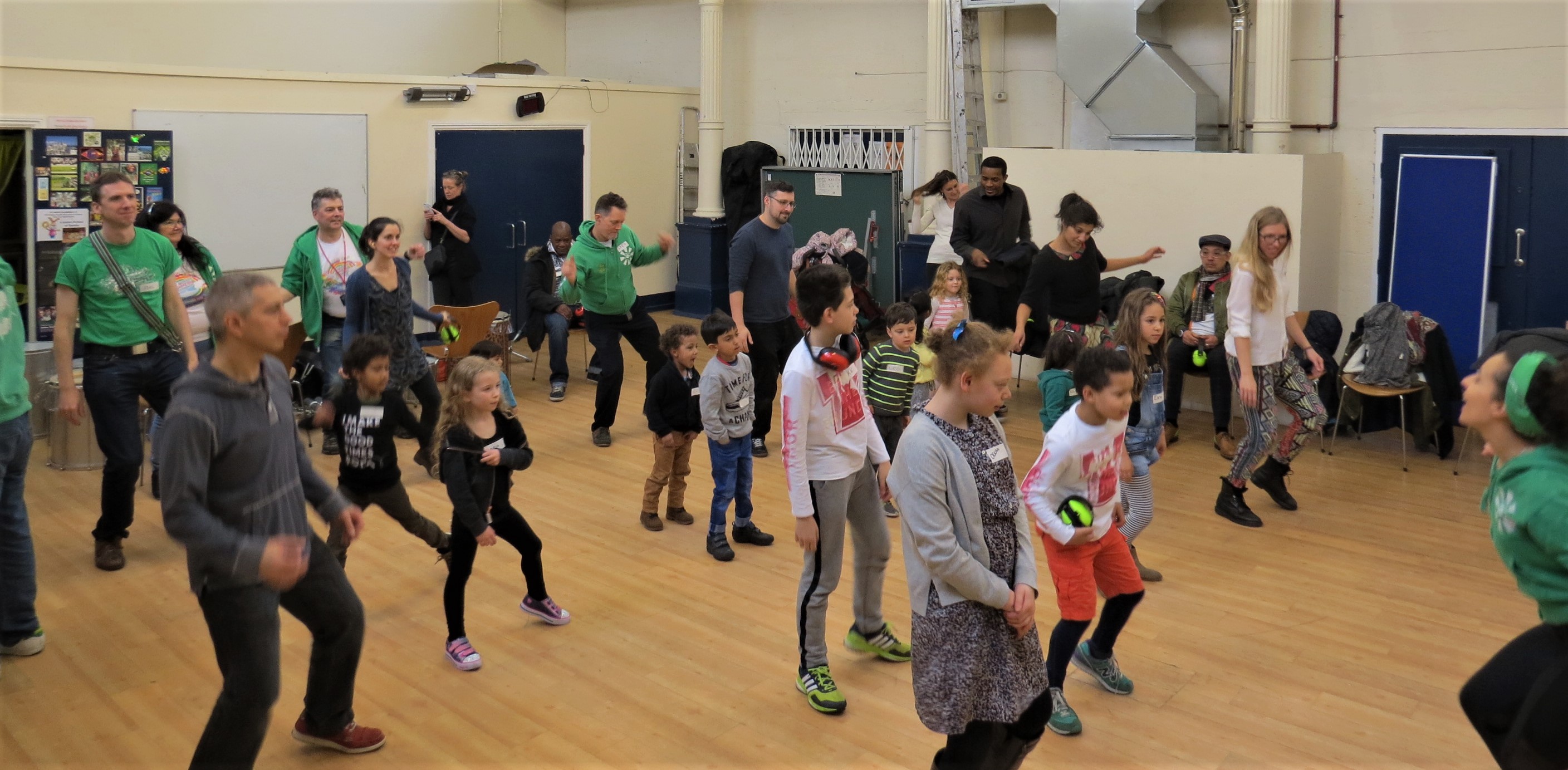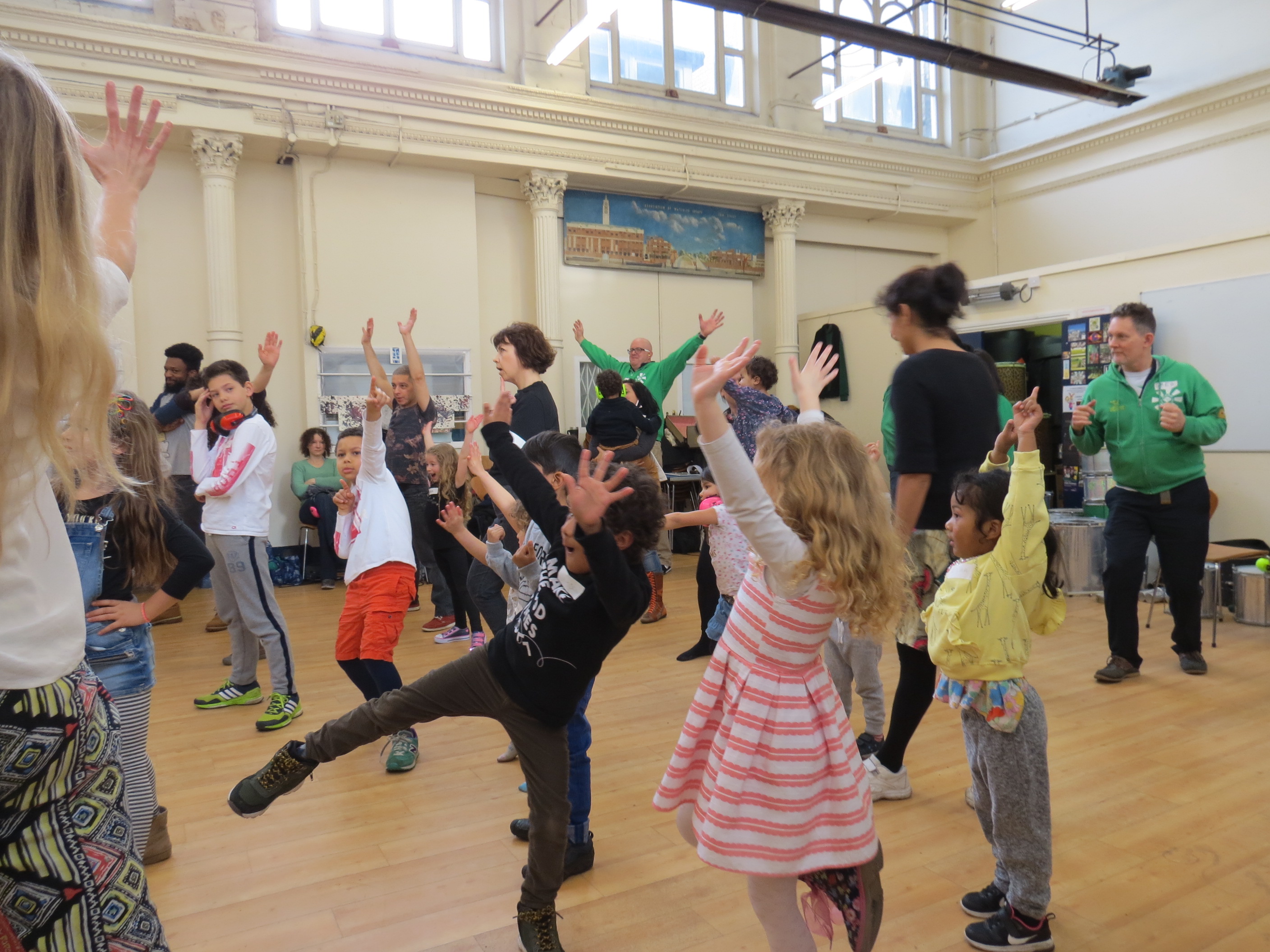 Location:
Waterloo Action Centre 
14 Baylis Rd London SE1 7AA
We're back to bring you and your kids some Brazilian Samba energy!
With over 30 years experience, London School of Samba is the UK's original samba school. We offer classes to people of all ages and part of what we do is facilitate classes for children of all ages. From Early Years classes at the Tate, Primary School children performing with us for Waterloo Carnival, to a combined group of Primary Schoolers offering a samba percussion accompaniment to the BBC Orchestra.
Teachers: Orquídea Lima and Fred Turuka.
Admission: £5 per household

We now offer a selection of packages for children's parties/workshops.

Any enquiries: lsslittlesambistas@gmail.com
Ages 2-7
Please note that hearing protection is required and although we do have some ear defenders, they are in limited supply, so bring your own if possible. Get in touch if you will need them in advance if possible to avoid disappointment.
Parents/ guardians are advised to remain in the class to supervise their children.
Drums and other relevant equipment is supplied.
A journey to a happier world with samba. Subscribe now.