35 Years and Going Strong!
London School of Samba offer dance and drumming classes for complete beginners to performer level. We parade every year at the Notting Hill Carnival which is open to all abilities. Our performance group travel the UK and abroad to do shows and are available to hire for private functions>>.
All our costumes are made by hand and you can learn the techniques used at one of our costume making workshops. You can also hire one of these spectacular outfits for an event. There are also regular Make-Up workshops to learn how to prepare the performers for shows and carnivals.
We are a friendly charity whose mission is to allow people to experience the feel and emotion of Brazilian arts through samba dancing, samba drumming and carnival preparations. Everyone is welcome at the school and there is a place for everyone.
Book Us For Your Event!
We offer a variety of packages for your festival, Gala event, party or TV Show. We have a long track record of performances and excel at delivering a spectacular and colourful event. We have performed in over 1000 live events in countries around the globe. Memorable shows and venues include:
LSS provides an authentic taste of Brazil; exuberant and colourful. We are flexible with our performance routine from being able to fulfil a gig in front of thousands of people to more intimate corporate affairs.
For more information check out our bookings page>>>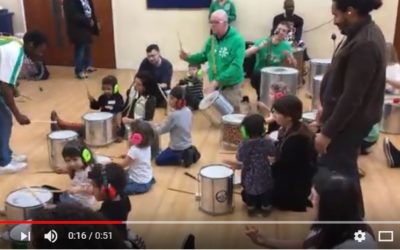 Last month we held our first little sambistas classes. A great time was had by all. You can see what happened here on the video below.  Please spread the word to any parents so we can let them know for our next one. We have a email list for interested parents. Please...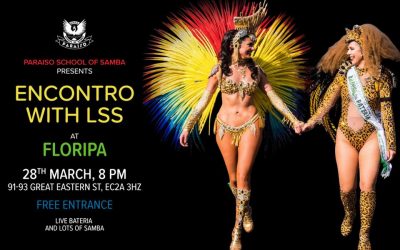 Paraiso School of Samba invites London School of Samba for an Encontro, where we combine our samba love to create a Brazilian Carnaval party @ Floripa. Show with Passistas from both schools, with both Queens and live drums with both Baterias, LSS and Bateria Firebird....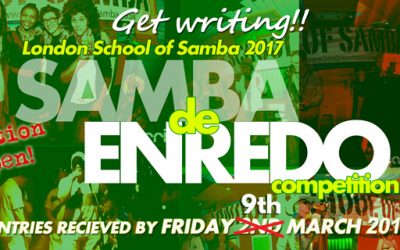 (Song Writing Competition)
The London School of Samba is once again holding a competition to select our samba de enredo for the 2018 carnival season.
Calling all Composers!